Digital Single: The Money Issue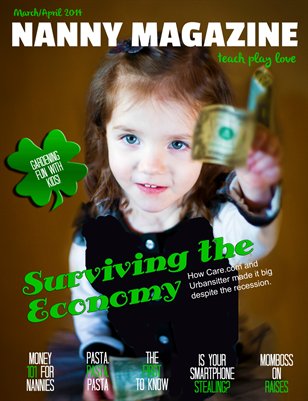 Digital Single: The Money Issue
This issue is all about money, honey. Learn how to pay your nanny taxes the right way, ask for a raise, and more.
Plus, we interview Care.com and SitterCity. Find out about the beginnings of these brands you know and trust.
Published March 2014.
sale
Read this digital edition on any device, including iPhones, iPad, PC/laptop, and other smart devices.
Note, this eEdition is free for subscribers with a digital access plan. Not a subscriber yet? Become a subscriber now.
A download button will appear after payment; if you click away from your screen too quickly, check your email. The digital download option will be emailed to you.
Sharing of digital editions isn't cool; it's copyright infringement! As such, we'd appreciate that you not share issues. Single-subscription purchases are for one person only.