Digital Single: Personal Finance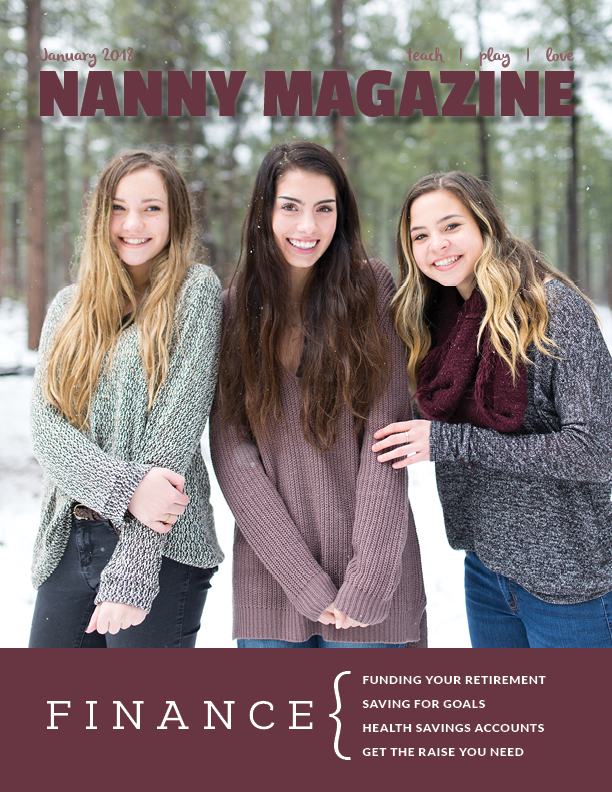 Digital Single: Personal Finance
The January 2018 issue of Nanny Magazine is all about personal finance. From getting the raise you need to saving for your retirement, this issue is filled with the financial wisdom you NEED working in the nanny industry. Click through the images to view the full free table of contents.
Published Jan. 2018
TABLE OF CONTENTS
Coping with parents who talk badly about each other to nanny
Best Apps for Keeping Your Budget in Check
Car Seat Safety
Getting out of debt in a debt-fueled society
How to ask for a raise
How to progress financially as a nanny
Planning for retirement
Communicating effectively
The joy of working for amazing families
Nanny fashion with Nanny Tees!
Healthy eating on a budget
Affordable, kid (and nanny!)-friendly meals
The 3 P's of potty training, part 2: the nanny and the parents
Prevent colds this winter
Nannies Give Back
To market we will go!
Social media do's and don'ts from nannies in the know!
Read this digital edition on any device, including iPhones, iPad, PC/laptop, and other smart devices.
Note, this eEdition is free for subscribers with a digital access plan. Not a subscriber yet? Become a subscriber now.
A download button will appear after payment; if you click away from your screen too quickly, check your email. The digital download option will be emailed to you.
Sharing of digital editions isn't cool; it's copyright infringement! As such, we'd appreciate that you not share issues. Single-subscription purchases are for one person only.